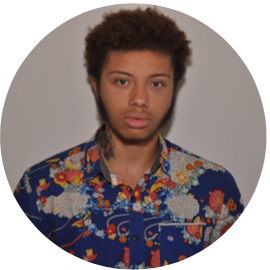 MIYAG S.
Age: 20
Pronouns: He/Him
Why do you think programs like Fearless Flyers are important for LGBTQ youth?
"Well, I don't think there are too many programs for LGBTQ+ youth to be a part of, something that's very active, and it's important for me to stay active. It keeps you healthy and surrounded by your community, especially people around your age. That is something you definitely want to have in your life."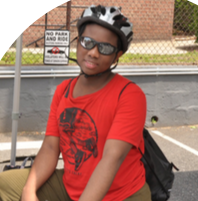 ARCADIAS
Age: 21
Pronouns: He and They/Them
What can people expect from participating in the Flyers program?
"You will be with people who are your age and also in the queer community. Everybody is very supportive, so you will be comfortable. This is a physical kind of group and we really don't have anything like that outside of voguing at The Center."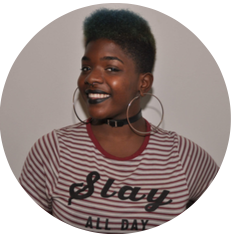 NY
Age: 21
Pronouns: She/Her
What were some of the challenges you faced in the program?
"I never rode outside of a park and it was very intimidating and it took some time, but I'm happy to say I never thought or knew I could do 30 plus miles out in public. It was time to presevere because there was a time I just wanted to quit but I pushed myself to keep going because it was going to lead up to something amazing. I really enjoyed riding with people. If I did this BY MYSELF I wouldn't have been able to."
How You Can Help
100% of public donations go directly to OutCycling Fearless Flyers Program
Private donors and club members cover overhead costs so that 100% of YOUR donations can go directly to getting LGBTQ+ youth on bikes and on the journey to ending isolation.
---
$25
Buys one Flyer a bike lock
---
$50
Buys one Flyer a bike helmet
---
$100
Buys one flyer lunch for the full 10-week program
---
$250
Cover's the cost for one flyers rental equipment for the full 10- week program.
---
$500
Buys one youth a new bike after successfully completing the program
---
$1000
Covers all costs for one youth to complete the program - including the cost of a new bike, helmet and lock, after successful completion
---
$2500
Covers all cost for one Flyer to complete the program and attend an out of state trip
---
$5000
Covers all costs for 5 youth to complete the program - including the cost of a new bike, helmet and lock, after successful completion
---