OutCycling is a non profit 501(c)3 community cycling organization. We believe in the importance of the physical and emotional health that cycling provides and strive to share this philosophy with everyone. Our motto is: Fun, Fitness and Friendship for all.
The mission of the OutCycling Fearless Flyers program is to work with LGBTQ Youth ages 16 - 21, to teach them cycling skills, foster group camaraderie and offer leadership opportunities for returning participants.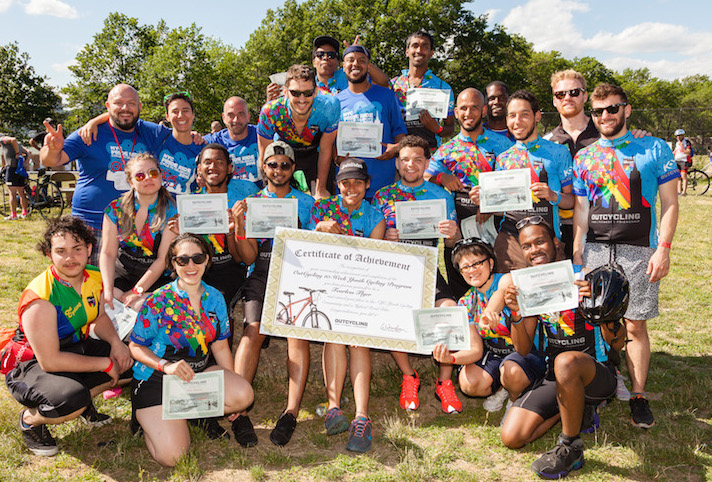 GRADUATION DAY 2016
The Fearless Flyers is a 10-week training program for New York City youth ages 16-21 that includes safety training in partnership with BikeNY and the NYC DOT. The program empowers young adults to build self-confidence, leadership and cycling skills. Each participant is provided a bike and helmet for the Saturday morning training rides. Training rides start at 10 miles and gradually increase to finish with a 35 mile ride. Graduates who successfully complete the training earn their own bike, helmet and lock.