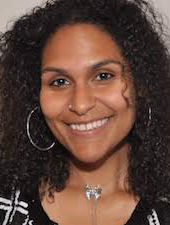 Dianeldis Disla
Executive Youth Director, Fearless Flyers
Dianeldis Diany Disla was one of the first Fearless Flyers participants to graduate the program back in 2015. She saw the immense potential of the Fearless Flyers program and knew it was her Destiny to be a part of this important mission. With marking her 5th year being involved, she has implemented a lot of new and innovative ways to help make sure OCFF seed is being watered and forming its roots. With 5 years of non-profit experience, background and community work, Mama Flyer has the formula to make things grow. She dedicates her time to manage daily operations for the Organization, not only for Fearless Flyers, but for OutCycling too. Her main objective for the organization is to go INTERNATIONAL and connect young queer inner-city youth around the world to this amazing opportunity that not only helps end Isolation, but gives its graduates FREE bicycles, helmets and locks.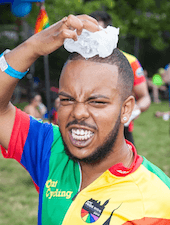 Joshua Terefe
Program Director, Fearless Flyers
Joshua Terefe has dedicated over 10 years advocating and working within the LGBTQ+ community. He has facilitated multiple groups within the New York Metro Area. Joshua has experience working specifically with queer identifying youth, young adults within foster care, and elders of transgender experience.

Joshua joined Fearless Flyers in 2015, and was a part of the first ever graduating class of the program! Since then, he has graduated from ride lead, to a senior ride lead, to Fearless Flyers' Program Director. He looks forward to a future filled with more LGBTQ+ empowered cyclists and believes Fearless Flyers is a huge part of that imagery!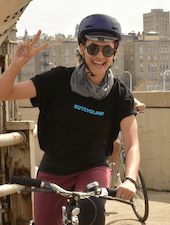 Jenna Frasier, Pronouns: They/She
Coach, Fearless Flyers
Jenna Frasier is a yogi and social worker who is passionate about combining their skills to nurture healing & liberation. Currently, they help lead fundraising efforts and digital strategy at I Challenge Myself, and prior to that, they taught yoga in elementary schools in the South Bronx and Harlem. They love cycling in community with other queer folks and are proud to coach Fearless Flyers!